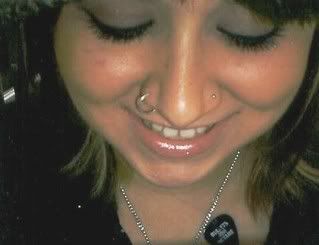 I am not telling you exactly what I did today; all I will say is that, in the works is possibly the most exciting thing of my youth. It makes me feel amazing, because it's all over these dolls that I adore to pieces.

It seems like I have no plans for my birthday, this Wednesday. I am bitter. I really miss Mest. You have no idea...

Humor me as I post a...
WISH LIST
· detailed, home made cards
· mix cds
· this box of mints with Emily from Corpse Bride on the front
· something that I've forgotten, that I've told you was special to me, but is so small, that I've over looked it right now...
and that's about it, unless anyone wants to pick up things like Marlboro lights, Smashbox cosmetics, this or a Tiffany necklace.

xo.